Dress-Anthro; Cardigan- Anthro; Shoes- Seychelles; Clutch- Anthro; Necklace- J.Crew
Happy Thursday! This photo was taken by my dear husband a couple weekends ago when we were in Seattle for a wedding. I think this may be my new favorite dress- the cut is amazing, I love the color, and the print is awesome. I mean, they're
mini elephants!
I decided to play Sydney's Awkward and Awesome Thursdays again so here goes: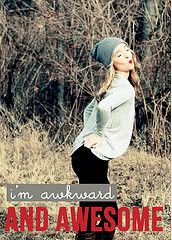 Awkward:
- Buying 8 boxes of choco tacos for Tad's birthday fiesta and having the grocery clerk look at me strangely. Obviously, they aren't
all
for me.
- My yucky red highlights that are fading. I'm thinking of dying my hair back to black so I don't have to keep maintaining it.
- Having my 2 year old niece tell me that the bottom of my foot is dirty- in front of my mom and cousin.
- Coming out of the hospital elevator and having someone say " Hi Doctor". Instead of correcting him, I just said hi back and walked away.
- Being the first of my friends at the bar then having to wait 30 minutes for all the other girls to show up. I ordered a drink and sat by myself at the bar...with weirdo guys around me...awkward...
Awesome:
- Finally finished sewing a cute blouse that I've been working on. It was a lot of work- just cutting out the pattern took me 3 hours!
- My tattoo has peeled and is almost healed. Yay.
- Discovering that Costco sells individual packs of edamame that you can just heat up in 3 minutes. Yum!
- Getting together for pizza with good friends Jenn and Allen- they just came back from a trip to Japan and it was fun hearing about their adventures.
- Going out for ice cream before dinner with Tad. We did it yesterday (in case you're wondering, I had jamoca almond fudge).
So that's my awkward and awesome Thursday!! Did anything awkward and awesome happen to you this week?